Compete.Finance is a community-driven decentralized exchange that's designed to take your DeFi experience to new heights. Built on the popular ZkSync platform, with a focus on security, user-friendliness, and community engagement, Compete.Finance is quickly becoming a go-to platform for DeFi enthusiasts.
Let's take a closer look at what Compete.Finance has to offer.
Security First
One of the most important features of any DeFi platform is security. After all, users are entrusting these platforms with their hard-earned money, so it's essential that they're protected by the best security measures possible.
Compete.Finance takes security seriously, with its contracts undergoing rigorous audits to ensure that every user can enjoy a smooth and secure DeFi ride. With Compete.Finance, you can trade and invest with confidence, knowing that your funds and transactions are protected by top-notch security measures.
Simple and Easy
Another key feature of Compete.Finance is its user-friendliness. Navigating the DeFi skies can be a daunting task, especially for newcomers to the world of DeFi. But with Compete.Finance, that's no longer the case.
The platform's smooth and intuitive interface makes it easy for users to trade, invest and earn without getting lost in a sea of confusing options and settings. Whether you're a seasoned trader or a newcomer to the world of DeFi, Compete.Finance is designed to help you achieve your financial goals with ease.
Great Transactions
Compete.Finance is built on the ZkSync platform, which offers lightning-fast transaction speeds. This means that you can make trades and investments quickly and easily, without having to wait around for transactions to be processed.
And if you're looking for even more excitement, ZkSync also offers exciting airdrops that are sure to keep you on the edge of your seat. These airdrops are a great way to earn extra rewards, and they're just one of the many features that make Compete.Finance such an exciting platform to use.
Community Driven – DAO
Finally, Compete.Finance is a community-driven platform, with a strong emphasis on community engagement and empowerment. The platform's Victory Token incentivizes users to actively engage and contribute to the ecosystem's growth. With Compete.Finance, your long-term success is directly linked to the community's triumphs.
Compete.Finance is more than just a DeFi platform – it's a community of like-minded individuals who are all working together to achieve their financial goals. So why not join the Mavericks and start competing for your financial dreams today? With Compete.Finance, the sky's the limit!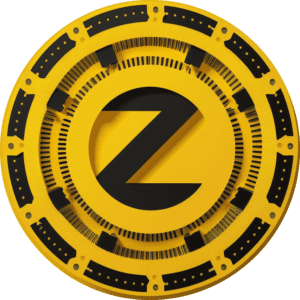 Compete.Finance is now listed on NewLaunchedCoins! ????????