Introduction: ACOMUnity DAO is redefining the way communities operate, envisioning a world where collaboration, shared values, and sustainable practices drive innovation and social impact. By leveraging blockchain technology and decentralized governance, ACOMUnity DAO empowers individuals to actively contribute to projects aligned with their values and passions. In this article, we will explore how ACOMUnity DAO fosters inclusive decision-making, transparency, and community engagement to shape a sustainable and equitable future.
The Vision and Mission of ACOMUnity DAO: ACOMUnity DAO's vision is to create thriving communities where individuals have meaningful opportunities to contribute to society, and innovation is fueled by shared values. The organization's mission is to build a global community dedicated to social, environmental, and economic sustainability. By promoting collaboration, knowledge sharing, and collective efforts, ACOMUnity DAO aims to address pressing issues such as poverty, inequality, environmental degradation, and social injustice.
The Core Values of ACOMUnity DAO: ACOMUnity DAO embraces inclusivity, transparency, sustainability, and collaboration as its core values. The organization recognizes the importance of diverse perspectives and encourages open dialogue among its community members. Transparency is ensured through blockchain technology, allowing for immutable and auditable records. ACOMUnity DAO also promotes sustainable practices and collaborates with like-minded organizations to drive positive change.
Community Involvement and Support: ACOMUnity DAO prioritizes community involvement and provides various engagement channels to facilitate active participation and interaction. Members can share ideas, propose initiatives, and provide feedback through online platforms, forums, events, and collaborative projects. The organization values community contributions and recognizes the skills, resources, and efforts of its members through reputation systems, rewards, and recognition programs.
Active Contributions for Sustainable Impact:  Unlike traditional investment models, ACOMUnity DAO emphasizes active contributions from community members. This approach fosters a sense of ownership, engagement, and responsibility, driving collaboration, value creation, and sustainable impact. By aligning the interests of the community with the organization's objectives, ACOMUnity DAO creates an ecosystem where collective intelligence and diverse perspectives lead to innovative and sustainable solutions.
Conclusion: ACOMUnity DAO is at the forefront of community-driven governance and social impact. By empowering individuals to actively contribute to projects aligned with their values, the organization is shaping a sustainable and equitable future. Through decentralization, collaboration, and sustainable practices, ACOMUnity DAO is paving the way for an inclusive global community. Together, we have the power to transform the world, where communities thrive, shared values drive innovation, and collective action brings about positive change.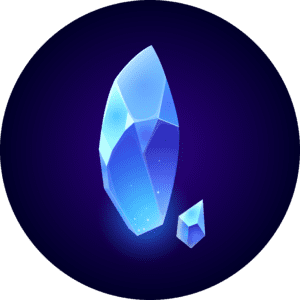 ACOMUnity DAO is now listed on Cryptopia! 🎉