Bitnet is a decentralized and fast-growing multi-chain cryptocurrency movement that was born on March 1st, 2023. With its simple-to-use and sustainable features, Bitnet has become a popular choice among cryptocurrency enthusiasts. In this article, we will explore the features of Bitnet and how it compares to other cryptocurrencies.
Bitnet Wallet: Your Gateway to BIT
Bitnet wallet is the software used to send, receive and store your BIT. It is available for desktop and Android devices. You can choose to send and receive BIT payments from your own BIT wallet. The desktop wallet is available for Linux and Windows. If you prefer a mobile wallet, you can download the Electrum-BIT wallet for Android.
Bitnet Exchanges: Buy and Sell BIT
Bitnet is a multi-chain cryptocurrency, and its market symbol and short name are BIT. You can buy and sell BIT from these current exchanges: Bitxonex.com, Xeggex.com, and AtomicDex. These exchanges offer an easy and secure way to trade BIT.
Efficient and Sustainable Features
Bitnet is a hybrid and multi-chain cryptocurrency that evolved into a full proof of work (POW) blockchain. It is energy-friendly and boasts a confirmation rate higher than most cryptocurrencies. Bitnet has fast speeds, low fees, and a Dark Gravity Wave algorithm to keep miners happy. Bitnet reaches full predictability and becomes like mining on Bitcoin, with each block holding a semi-static reward. This increases the fairness and security of the chain over any actual POW system. Bitnet is also ready for the Internet of Things (IoT) and every OS platform.
Decentralized and Always Available World Wide
Bitnet is open-source, and its design is public. Nobody owns or controls Bitnet, and everyone can take part. With a total supply of 2,000,000,000 BIT and a block reward of 10,000 BIT per block, Bitnet is a self-sustainable cryptocurrency. It never had an ICO or any funding rounds, and it is fully supported by volunteers, just like Bitcoin.
Conclusion
Bitnet is an efficient and sustainable multi-chain cryptocurrency that offers fast speeds, low fees, and a confirmation rate higher than most cryptocurrencies. Its Dark Gravity Wave algorithm keeps miners happy, and its decentralized and open-source nature ensures it is always available worldwide. With Bitnet, you can enjoy the benefits of a cryptocurrency designed for the future.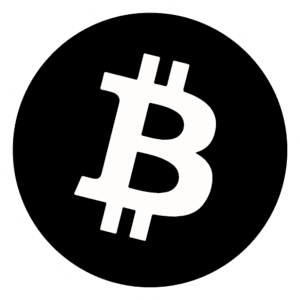 Bitnet is now listed on Cryptopia! 🎉