Introduction
In the ever-evolving world of cryptocurrency, finding a place where enthusiasts can come together, chat, and trade with ease has always been a challenge. However, the crypto universe is now buzzing with excitement thanks to StarsArena (StarShares)! Crafted by the legendary developer @hannesxda, known as 'theBuilder,' StarsArena is poised to redefine our social media horizons. It's not just a platform; it's a community, a movement, and a revolution in the making. In this guide, we'll unpack StarsArena and explore its dazzling features that are sure to woo you into the universe of Web3 crypto social media.
🌟Join StarsArena and get in on the fun!
Dazzling Features to Woo You –
Swift Sign-Up: Say goodbye to lengthy registration processes. StarsArena offers a hassle-free sign-up experience that rivals even Twitter's simplicity. Within moments, you'll be ready to explore the crypto galaxy.
AirDrops Galore: Engaging with StarsArena is not just fun; it's rewarding. As you participate in discussions and activities, you'll accumulate points that can eventually be converted into gleaming tokens. The more you engage, the more you earn!
Refer & Rise: Sharing is caring, especially in the world of crypto. By spreading the word and onboarding your crypto comrades, you can watch your rewards skyrocket. StarsArena rewards those who help expand the community with generous incentives.
Trade 'em Shares: StarsArena is more than just a social platform; it's a marketplace. Engage in exciting AVAX trades, with the promise of more currencies joining the party soon. Whether you're a seasoned trader or a newbie, StarsArena has something for you.
Spotlight on Stars: Want to know who's making waves in the crypto world? StarsArena provides a platform to track top users who are blazing the trail and discover the ones setting new trends. Learn from the best and stay updated with the latest in the crypto sphere.
Meet the Newbies: The crypto world is constantly evolving, and new influencers are born every day. StarsArena has a curated corner where you can spot fresh faces who could be the next big crypto influencers. Be a part of their journey from the start.
Portfolio Central: Keeping track of your AVAX stats, gains, and more has never been easier. StarsArena offers a crystal-clear view of your crypto portfolio, all conveniently displayed under one digital roof. Stay on top of your investments effortlessly.
Chats & More Chats: Dive deep into discussions, share insider tips, or just chat about the weather with fellow shareholders. StarsArena provides a space where crypto enthusiasts can connect and engage in meaningful conversations.
Tokens of Appreciation: Encountered an insightful post or received valuable information? StarsArena allows you to express your gratitude by sending a tip as a token of appreciation. It's a way to foster a culture of knowledge-sharing and camaraderie within the community.
StarsArena Anytime, Anywhere!: The crypto world never sleeps, and neither should your access to it. StarsArena is mobile-friendly, ensuring that you can access the entire universe with just a few taps on your smartphone. Your next crypto adventure is always within reach.
Conclusion
The StarsArena galaxy is vast, but the pioneers are still a select few. Don't miss out on being among the first wave of explorers to claim this digital frontier. Embark on your journey with StarsArena today. Let's make every crypto conversation count and every digital interaction memorable. Join the revolution, and together, we'll shape the future of Web3 crypto social media! 🌟🚀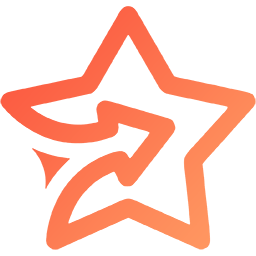 StarsArena is now listed on Cryptopia! 🥳🌟